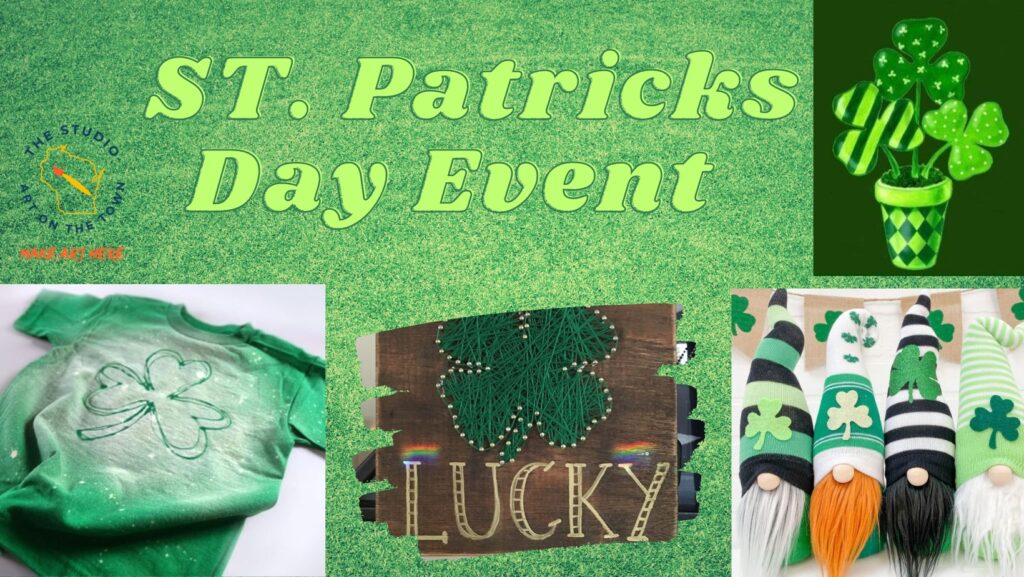 ONE DAY ONLY! Celebrate St. Paddy's Day with us!
We will be running this event all day 12-9pm. Start your day with a custom shamrock gnome, then roll into a  tie dye or bleach out shamrock shirt.
Feeling lucky? Create a string art board to give you luck wherever it goes!
And to top off our event: we will be hosting a Shamrock Bouquet paint night from 6-9pm!
All ages welcome! Bring your friend's and family to celebrate!
March 17, 2023




12:00 pm - 9:00 pm