The Studio is for creative experiences for all ages, interests, and skill levels. We offer classes, paint your own pottery, drop-in artmaking experiences, exhibition space, and the use of our studio and materials for your own creative endeavors. Whether you are looking for fun, creative experiences with friends and family or are interested in learning how to become proficient at a specific type of artmaking, we offer it all.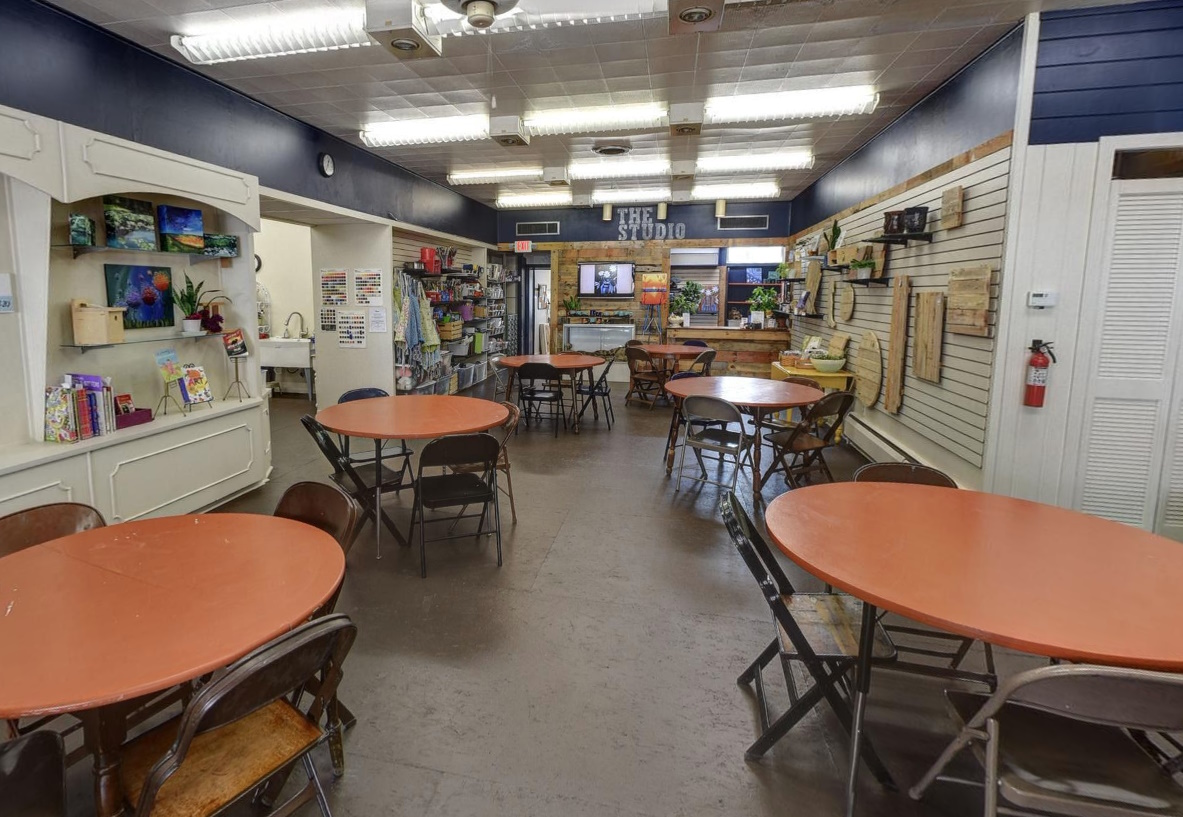 Use our space and materials to create whatever you can imagine. Only limits are your creativity! Open Studio time is available whenever we are open.
Rent the space for your own private events, parties, meetings, classes, book clubs, game nights—whatever might bring you and your people together. Bring your own food or have your event catered by a third party. We also have a wine license!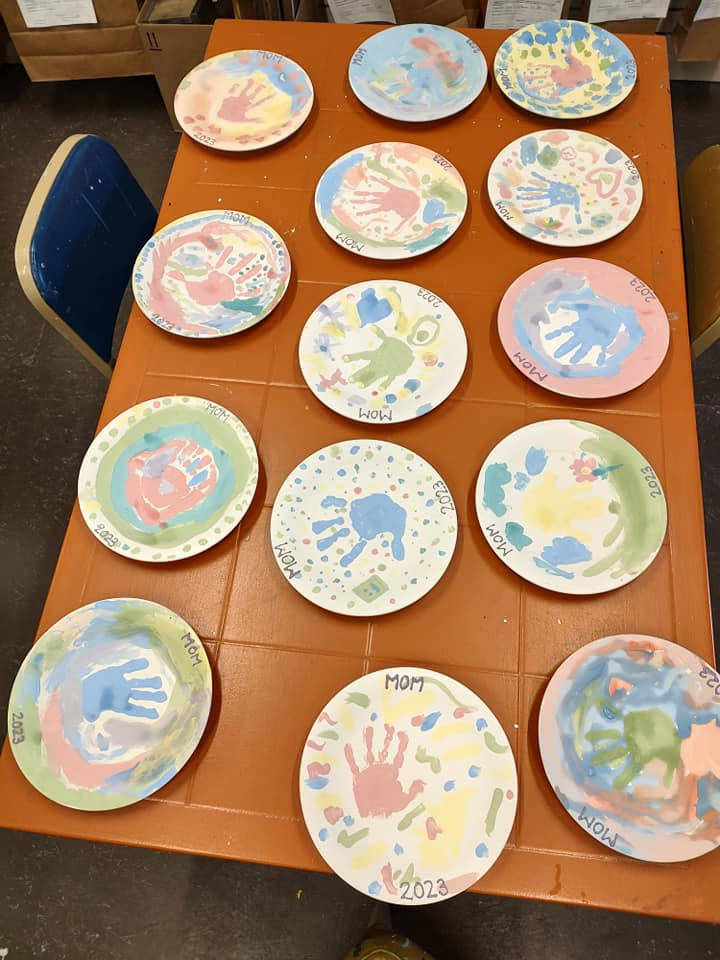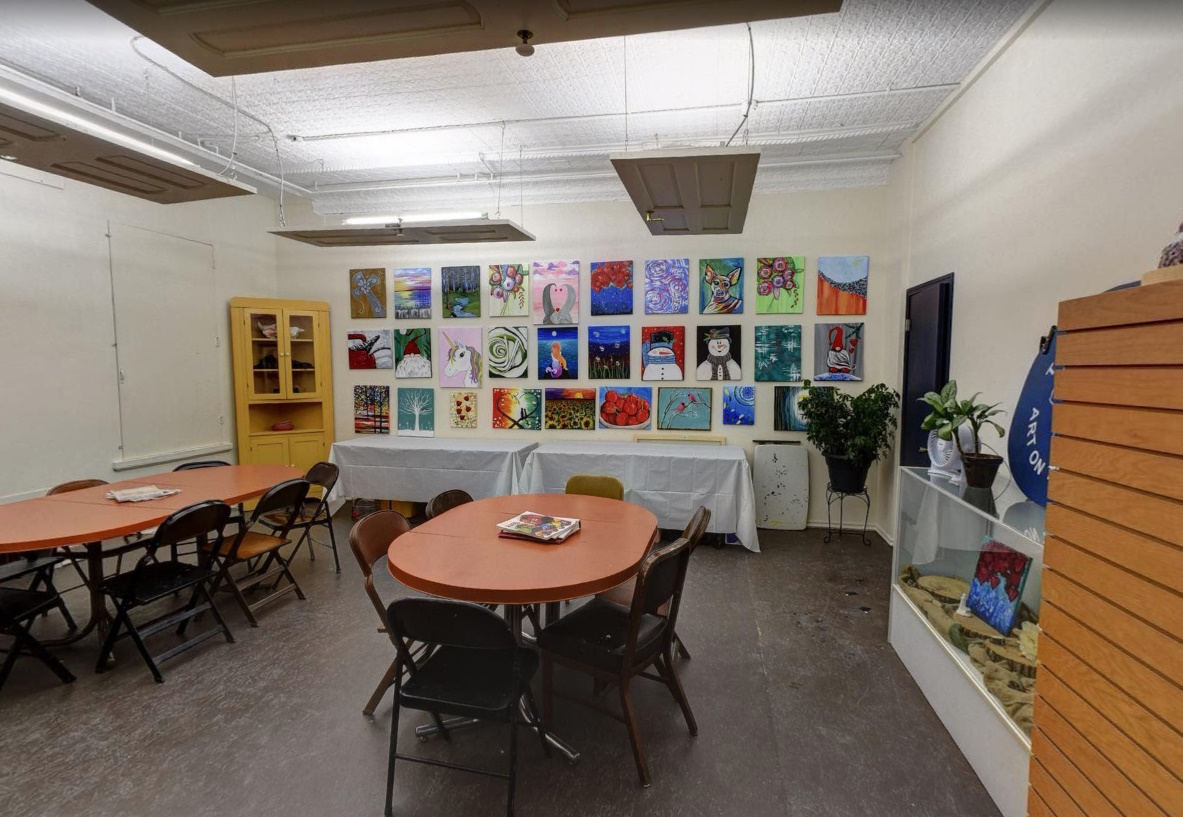 We offer a variety of classes to help light your creative spark. From painting to pottery making to tie dye.... and everything in between. Check back frequently so you don't miss anything we have to offer!
December 7, 2023




4:00 pm - 6:00 pm

December 7, 2023




6:00 pm - 8:00 pm

December 8, 2023




4:00 pm - 6:00 pm

December 8, 2023




6:00 pm - 8:00 pm

December 9, 2023




11:00 am - 1:00 pm

December 9, 2023




1:00 pm - 3:00 pm

December 14, 2023




4:00 pm - 6:00 pm

December 14, 2023




6:00 pm - 8:00 pm

December 15, 2023




4:00 pm - 6:00 pm

December 15, 2023




6:00 pm - 8:00 pm

December 16, 2023




11:00 am - 1:00 pm

December 16, 2023




1:00 pm - 3:00 pm

December 21, 2023




4:00 pm - 6:00 pm

December 21, 2023




6:00 pm - 8:00 pm

December 22, 2023




4:00 pm - 6:00 pm

December 22, 2023




6:00 pm - 8:00 pm

December 23, 2023




11:00 am - 1:00 pm

December 23, 2023




1:00 pm - 3:00 pm

December 28, 2023




4:00 pm - 6:00 pm

December 28, 2023




6:00 pm - 8:00 pm

December 29, 2023




4:00 pm - 6:00 pm

December 29, 2023




6:00 pm - 8:00 pm

December 30, 2023




11:00 am - 1:00 pm

December 30, 2023




1:00 pm - 3:00 pm
Candle Making is back for the Holiday season! We will walk you through how to make your own custom candle. Price is $30 per candle, and includes instruction. Additional options are 3 Wax Melts for $15. Walk-Ins are always welcome! Call or email with questions: 920-219-9841. thestudioaottwi@gmail.com. … Candle Making WorkshopRead More »