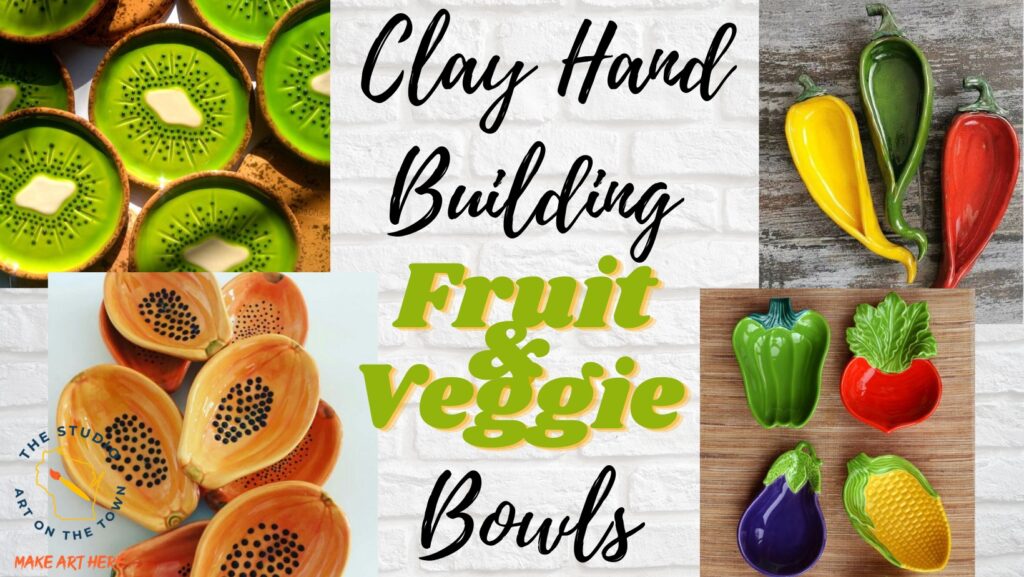 Build a bright and vivid veggie or fruit bowl!
This will include easy handbuilding techniques such as: Coil, Pinch, or Slab.
These decorative bowls are meant to hold trinkets, or small snacks/food items.
Price is $55 for up to 3 lbs of clay or 4 small bowls. Return at a later date to glaze for $7 per piece.
Call or email with questions: 920-219-9841. thestudioaottwi@gmail.com.
We're sorry, but all tickets sales have ended because the event is expired.
May 4, 2023




6:00 pm - 8:00 pm

May 5, 2023




6:00 pm - 8:00 pm

May 6, 2023




1:00 pm - 3:00 pm

May 7, 2023




1:00 pm - 3:00 pm

May 11, 2023




6:00 pm - 8:00 pm

May 12, 2023




6:00 pm - 8:00 pm

May 13, 2023




1:00 pm - 3:00 pm

May 14, 2023




1:00 pm - 3:00 pm

May 18, 2023




6:00 pm - 8:00 pm

May 19, 2023




6:00 pm - 8:00 pm

May 20, 2023




1:00 pm - 3:00 pm

May 21, 2023




1:00 pm - 3:00 pm

May 25, 2023




6:00 pm - 8:00 pm

May 26, 2023




6:00 pm - 8:00 pm

May 27, 2023




1:00 pm - 3:00 pm

May 28, 2023




1:00 pm - 3:00 pm