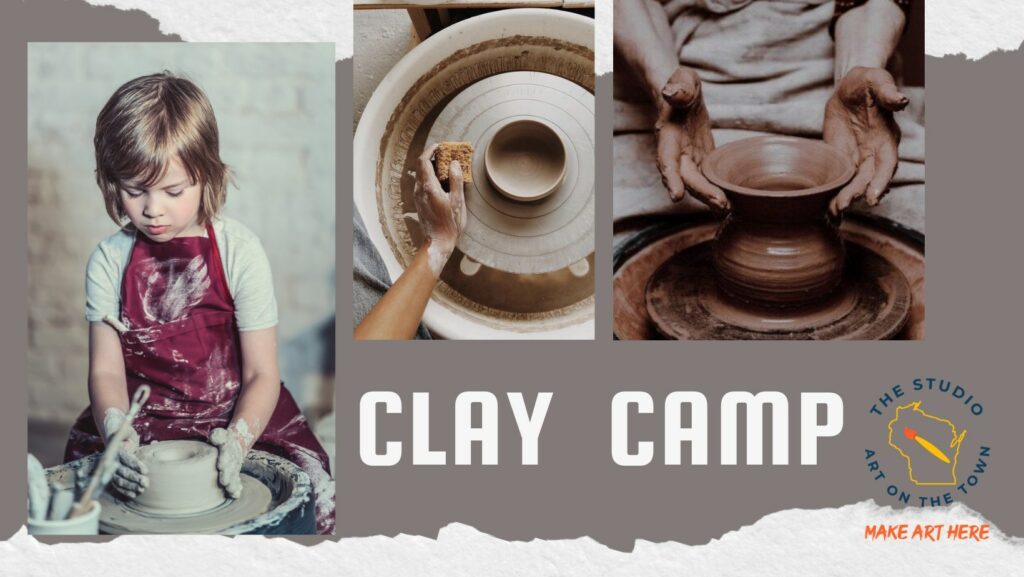 Clay is the focus all week! Handbuilding, Pottery Wheel, Coil, Slab, Sculpture, and so much more.
Each day we focus on a new clay project. Expect to leave feeling confident about your pottery skills.
Children 5yrs and up, Teens, and Adults are all welcome!
Cost is $35 per day or $125 for the week. All materials, and instruction included.
Call or email with questions: 920-219-9841.  thestudioaottwi@gmail.com.
We're sorry, but all tickets sales have ended because the event is expired.
May 2, 2023




1:00 pm - 4:00 pm

May 3, 2023




1:00 pm - 4:00 pm

May 4, 2023




1:00 pm - 4:00 pm

May 5, 2023




1:00 pm - 4:00 pm

May 9, 2023




1:00 pm - 4:00 pm

May 10, 2023




1:00 pm - 4:00 pm

May 11, 2023




1:00 pm - 4:00 pm

May 12, 2023




1:00 pm - 4:00 pm

May 16, 2023




1:00 pm - 4:00 pm

May 17, 2023




1:00 pm - 4:00 pm

May 18, 2023




1:00 pm - 4:00 pm

May 19, 2023




1:00 pm - 4:00 pm

May 23, 2023




1:00 pm - 4:00 pm

May 24, 2023




1:00 pm - 4:00 pm

May 25, 2023




1:00 pm - 4:00 pm

May 26, 2023




1:00 pm - 4:00 pm

May 30, 2023




1:00 pm - 4:00 pm

May 31, 2023




1:00 pm - 4:00 pm